Shawn Legere BCD Hons., MCIP, RPP

Senior Planner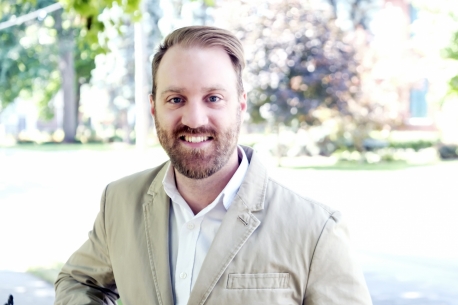 Shawn holds an Honours Bachelor Degree in Community Design, Major in Urban Design Studies, is a Registered Professional Planner and is a full member of the Canadian Institute of Planners. Shawn joined the RFA Planning team in 2010; however, had previously worked with the firm on various projects since 2008. At RFA, Shawn holds a unique skill set – equal parts urban designer and planner.
Shawn is responsible for preparing development plans as well as conducting site analysis and planning research and preparing planning documents and visuals along with all planning applications. He has commanding skills in all industry-leading design and mapping applications (Adobe Illustrator, SketchUp, AutoCAD, and ESRI ArcMap) and delivers high quality work.
Shawn has a passion for creating complete streets and how new development integrates with surrounding land uses. His key strength is site planning and he has prepared plans for numerous resort and tourist developments as well as infill residential and other commercial projects. He prefers working in a team atmosphere and feels this is how the best results are achieved.
"As a planner, my goal is to help our clients through the planning approvals process and make their experience as painless as possible. Planning is about people, and cutting through all the jargon makes it more accessible. Explaining the impact planning decisions have in real terms is very important. As a designer, I am passionate about getting the basics of the public realm in place. To borrow from Jane Jacobs, streets and public spaces are the city. Once we have a handle on the basics – street trees, sidewalks, crosswalks, transit stops, lighting etc. – it will act as a catalyst for greater positive change."
Shawn puts his skills as a planner and designer to good use as a volunteer for the school council in the neighbourhood where he lives and the school that his children attend, particularly with making improvements to the school yard and playground.