Ruth Ferguson Aulthouse B.E.S., MCIP, RPP

President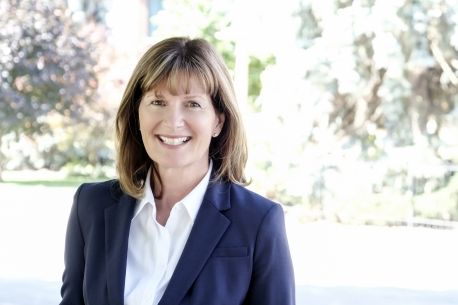 Ruth established RFA Planning Consultant Inc. in 1993 following employment for various municipal and consulting planning organizations. She is originally from Grey County where she worked in the Planning Department before relocating to the Quinte area in 1983. She is well established in south-eastern Ontario as a land use planner with specialized knowledge of this part of the Province. Her planning education was at Waterloo University in the School of Urban and Regional Planning.
Ruth has been a member of the Canadian Institute of Planners since 1983. Since that time she has volunteered for the Ontario Planners Institute, serving as the first member from Eastern Ontario on the Council for 7 years, followed by 10 years' service on the OPPI Disciplinary Committee. She was a recipient of the OPPI Volunteer Award for service to the profession and she continues to mentor young planners.
Ruth is also a volunteer in the Quinte area, serving on the Boards of Albert College, Belleville General Hospital Foundation, Quinte Healthcare Corporation, Belleville 2000 Task Force and the Quinte Arts Council. She was the recipient of the Ontario Volunteer Service Award in 2013.
Her greatest strength is managing complex projects from the conceptual stage through to construction. Some of these projects unfold over a number of years. She enjoys working with clients and the various disciplines to create outstanding plans that will serve the community well. Ruth has worked on the full range of greenfield and brownfield sites in small, medium and larger municipalities. She believes that planning always adds value to projects and her clients have come to understand this as well.
Ruth is an outdoor enthusiast who decided to become a planner when she realized that site visits were part of the job description. When not working, Ruth enjoys travelling with her family to cities and regions in other parts of the world. They are accustomed to her on-going commentary about the transit systems, road network or built form in these communities and share in her thoughts on how to create better places.
"Planning has been a life-long passion for me. My goal is ensuring successful projects that balance the needs of the clients with community interests, creating a win-win for all. As the principal of RFA, I am proud of our highly-effective, professional team. We are proud of the work that we do and the clients we serve."