Lorna Brown C. TECH.

Senior Design Technician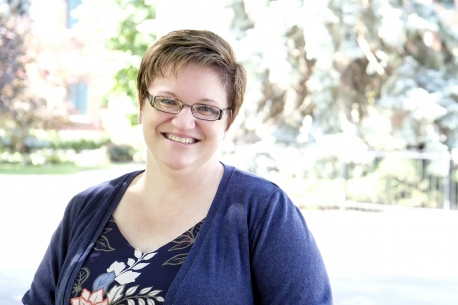 Lorna is a graduate of the Architectural Technician program at Loyalist College, Belleville, Ontario. Over the last 30 years, Lorna has worked with planning and engineering consulting firms within the City of Belleville and surrounding area.
In 2010, Lorna joined the RFA Planning team, bringing with her a set of unique skills that makes her position as Senior Design Technician valuable to our organization. In her role, Lorna provides technical service and support to our team in the design of major land development projects for both the private and public sectors. Her projects have been throughout Eastern Ontario including Kingston, Belleville, Prince Edward County, Quinte West, Brighton and Cobourg. Lorna has designed and drafted site plans, draft plans of subdivision or condominium, and land development projects that incorporate planning and engineering strategies for new and redeveloped municipal infrastructure projects.
Lorna is able to incorporate her planning and engineering skills, and extensive knowledge of AutoCAD, to develop a project through every phase of the development process, from concept plan to detailed design drawings.
Lorna's knowledge includes local Official Plans, Zoning By-Laws and Engineering and MTO standards. She has assisted in the preparation of numerous Policy Statements, Official Plans, Zoning By-law amendments, Engineering and Storm Water Management reports.
Lorna is known for her artistic and creative ability – she is an artist in many respects as demonstrated through the beautiful subdivisions, streetscapes, designs and colours in the drawings she creates for our clients.
"My goal is to create drawings that are both appealing and functional. In essence, I'm looking for the "WOW" factor! To accomplish this, I work closely with the client and the planner to determine needs. Once I have my "pallet" of needs, my creativity brings life to the "canvas"."
Lorna is Chair of the school council in the neighbourhood where she lives and the school that her children attend.