J. Spencer Hutchison RPP, MCIP, MRTPI

Senior Associate Planner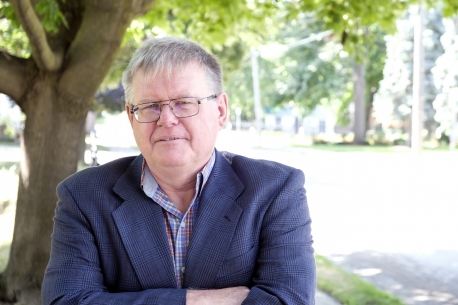 Spencer is now into his 30th year of working in the field of municipal land use planning. Until recently this experience had been as a municipal planner with the City of Trenton, then the Municipality of Port Hope and most recently with the City of Belleville. This extensive exposure to public and private sector planning has provided Spencer with a real understanding of the municipal planning process in eastern Ontario.
Spencer's experience includes the processing of Plans of Subdivisions and Condominium, site plan approval application preparation, and minor variance and severance application processing as well as Official Plan and Zoning By-Law Amendment review and preparation. In doing so, Spencer has needed to pull together and manage multiple Municipal departments and independent consultants to shepherd development projects through the land use approvals process.
As a life-long resident of the Quinte Region Spencer has a great appreciation for the lifestyle that can be found in Central and Eastern Ontario communities.
Spencer is very active with minor sports in Quinte West both in terms of coaching and management. Previously he served as Tournament Director on the Executive for Quinte West Minor Hockey Association and currently serves as Tournament Director for Quinte West Minor Soccer.
For the past 14 years Spencer has served as a parent representative on the School Council of Prince Charles Public School, Bayside Public School and Bayside Secondary School. Being involved in education is very important to Spencer.
Before embarking on a career in municipal planning, Spencer volunteered and worked in southern Africa to help establish a new secondary school. He spent two years living in a small rural village in Botswana that did not have electricity or running water. Arising from this great opportunity came a vast network of family (wife) and friends and an appreciation of land development in other parts of the globe.
"For almost 30 years I was a civil servant who enjoyed going to work every day to move projects along and to find answers and solutions for the citizens of the communities in which I was employed.The end result is that I can drive through three different municipalities today and see an untold number of buildings and properties which went through some sort of municipal planning process and are now part of the fabric of the community."